Ron DeSantis Will Launch His Presidential Bid With Elon Musk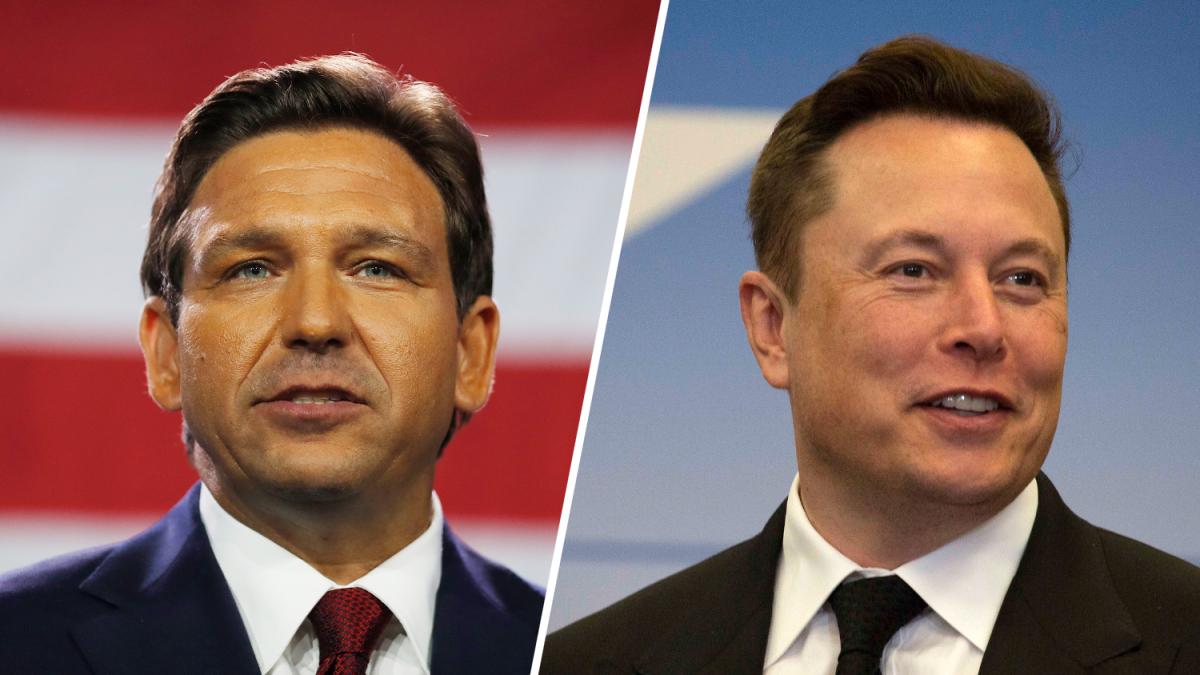 Florida Gov. Ron DeSantis will announce he is running for president during a discussion with Twitter CEO Elon Musk, three sources familiar with the plans told NBC News.
Musk and DeSantis will host an event on Twitter Spaces, the site's platform for audio chats, on Wednesday at 6 p.m. ET. It will be moderated by David Sacks, a tech entrepreneur who is a Musk confidant and DeSantis supporter.
That same evening, the campaign will release a launch video, and DeSantis will begin visiting several early states after Memorial Day.
The relationship could be a significant boost for DeSantis by giving him an introduction to, and credibility with, Musk's massive following — including his 140 million Twitter followers. But it could prove a burden should DeSantis become distracted by the tycoon's many controversial comments.
The Tesla CEO is now the owner of the social media company.
For more on this story, go to NBC News.