Trump Responds to Question About Police Violence Against Black People by Saying Cops Also Kill White People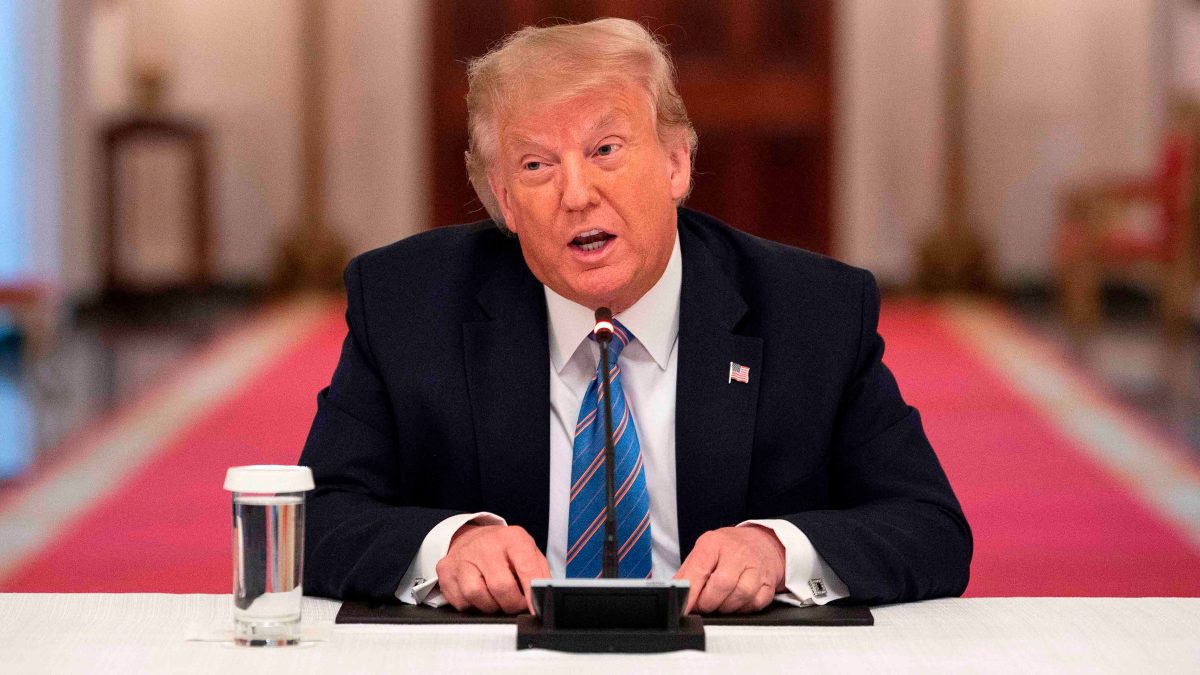 President Donald Trump on Tuesday refused to answer a question about police violence against Black people, instead pointing out that white people are also sometimes victims of police violence.
"And so are white people, so are white people," Trump said in an interview with CBS's Catherine Herridge when asked why Black Americans are still dying at the hands of law enforcement.
"What a terrible question to ask. So are white people, more white people by the way, more white people," Trump continued.
White people make up roughly half of the people shot and killed annually by police, according to a Washington Post database tracking fatal police shootings in the United States. But the Census Bureau estimates that roughly 76 percent of the country is white while only 13 percent is Black. According to the Washington Post database, the rate at which Black people are shot and killed by law enforcement is twice as high than that of white people.